When it comes to fusion restaurants, it's a hit or miss affair. I wouldn't say the same about Torch though, as DealDozen invited me to see how Torch fares as a fusion restaurant and I was welcomed with plates and plates of hits.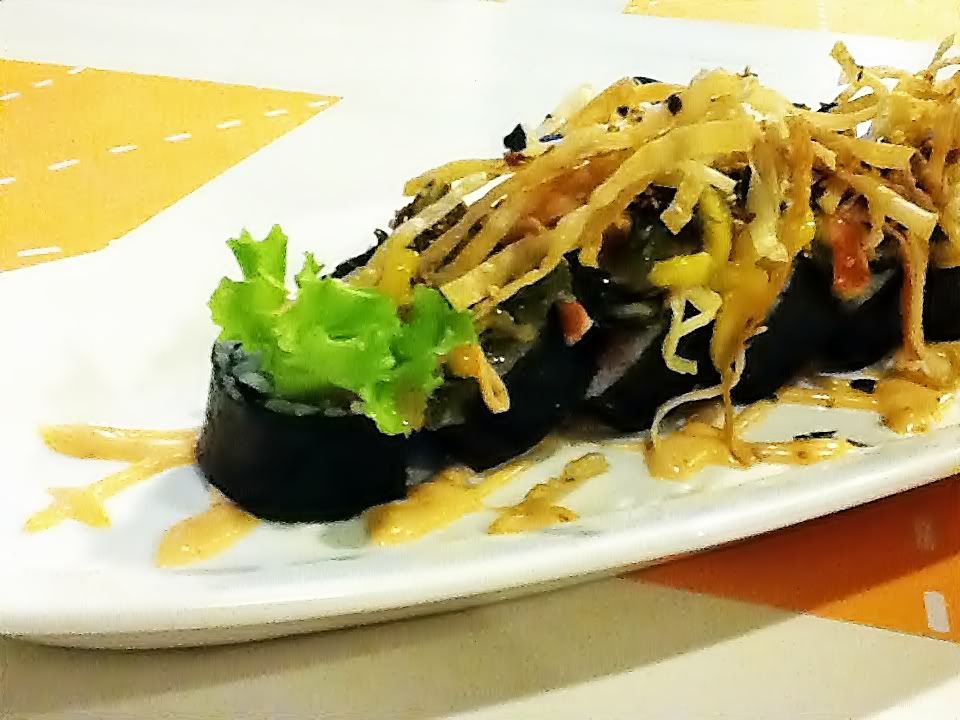 Torch Signature Roll
I'll describe this as an exquisite-looking and tasting dish. The roll itself is sweet, filled with soft-shell crab and salmon exuding with flavors that are further enhanced with the spicy mango sauce. The crab meat and mango went very well the roll, making you think that you wouldn't find a better roll elsewhere.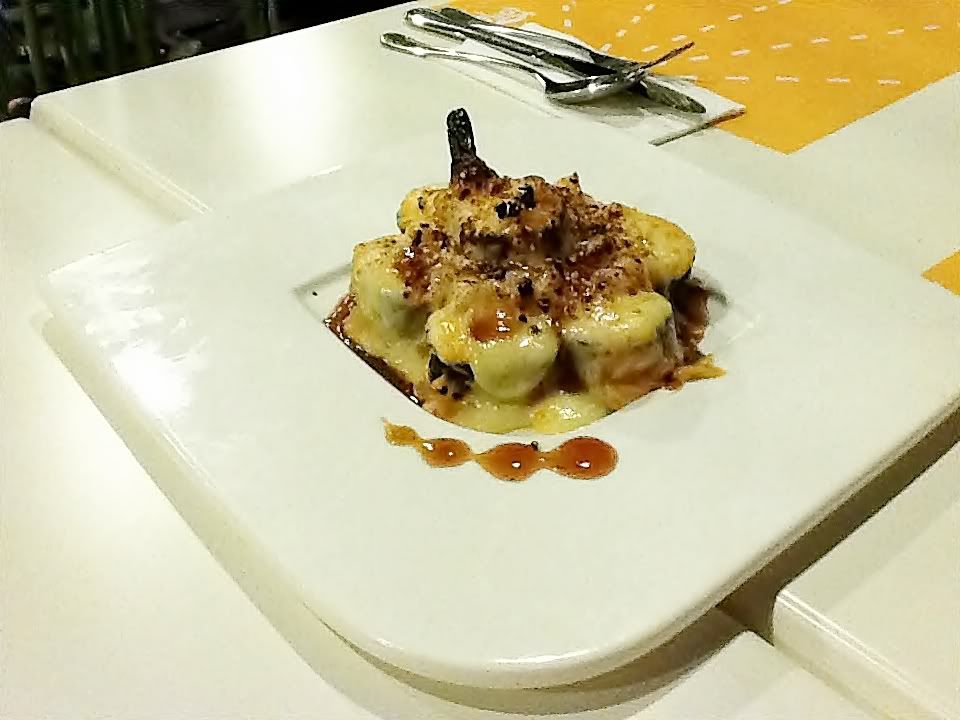 Volcano Roll
An explosion of cheese, tempura, and tamago, this roll is a sure-fire win! The spice kicks in as soon as you take that first bite, though it isn't that overpowering because it also interplays with a bit of sweetness. I wouldn't consider this as a light dish so one would really have to share. It's best eaten when the cheese is still soft from baking.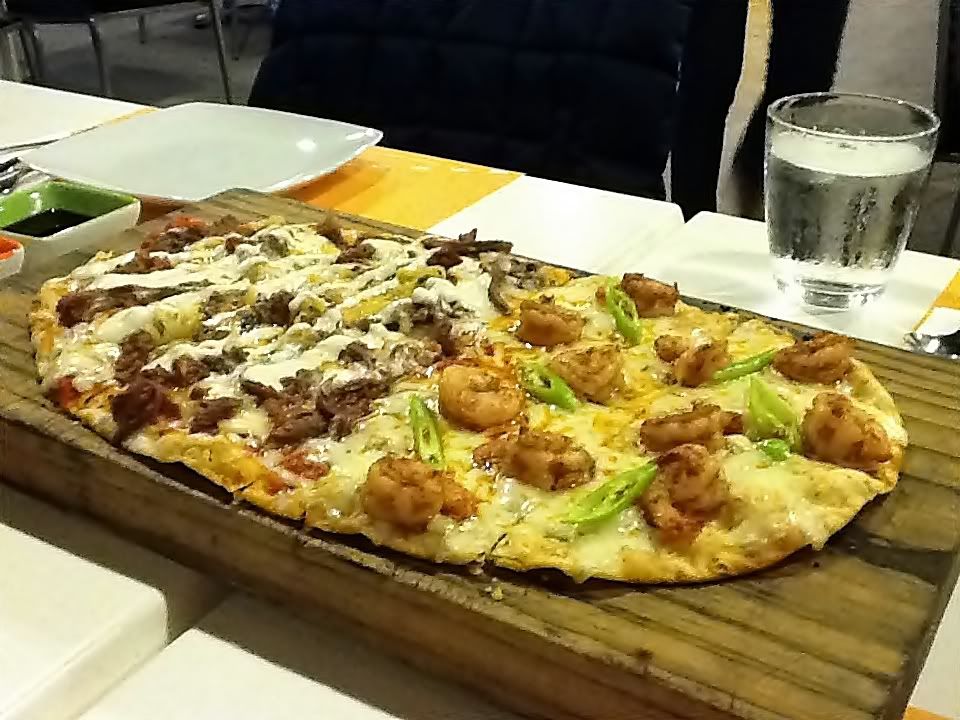 Gambas/Philly Cheese Steak Pizza
The first thing that I always notice on every pizza is the crust, and I must say that Torch's pizza crust is simply amazing. It's thin, crunchy and chewy in all the right areas, and tastes so good that I would actually order just the crust. The crunchy part resembles corn chips in taste. As for what's atop: Gambas pizza is a new favorite, it's light and the shrimps are succulent and undoubtedly fresh. The Philly Cheese Steak Pizza is your favorite steak sandwich filling on top of a pizza dough. It's tasty, cheesy, and the beef has this melt-in-your-mouth consistency.
Vongole ala Arrabbiata
Sauteed baby clams in rich, creamy, tomato sauce make up this pasta dish. It has a hint of spice and an aroma that screams the word "delicious". The pasta is cooked perfectly and I especially love the sauce as it fully complements the clams.
What's more, Torch's dishes appeal to both the eye and the tastebuds, which I think makes up a great dining experience. With all these hits, Torch is the fusion restaurant you wouldn't want to miss.
Torch is located at:
Home Studio Bldg., 63 Connecticut St.
Greenhills, San Juan City, MM
Buy thi Deal